Redeploying ERP and WMS to Stabilize Manufacturing Systems 
An international manufacturer of consumer retail commodities for home decor needed rapid correction of critical enterprise apps to meet growing customer demand.
Critical ERP and WMS Re-implementation For Business Continuity
The client engaged PIP to turn around an enterprise-wide implementation deemed mission-critical by the CEO. The company's recent deployment of Oracle ERP and WMS applications needed immediate resolution.
Industry: Retail
Service: Technology Implementation, Enterprise Applications
The Challenge
A well-known manufacturer of consumer home goods faced significant negative impacts to manufacturing and fulfillment with a challenged ERP and WMS deployment.
The Solution
PIP worked to provide rapid stabilization of the systems and, simultaneously, developed a re-implementation strategy to rectify deployment errors and improve long-term fulfillment capabilities.
The Result
Once stabilized, the company engaged PIP to execute a re-implementation strategy that led to increased fulfillment efficiencies from order picking to replenishment, as well as reduced labor and freight costs.
Month Timeline For 2-Phase Project
Throughput While Eliminating Overtime
Stabilizing And Re-implementing A Complex ERP and WMS Deployment
Our manufacturing client engaged PIP after an ERP and WMS deployment at its 160,000 square-foot international distribution facility in the UK caused significant disruptions. As an international manufacturer of a well-known consumer home goods product, the challenges posed by the system deployment errors impacted every area of the business.
Upon arrival, PIP quickly discovered the company had significant issues with the manufacturing and fulfillment process — they were unable to keep up with order volume during their peak season. Furthermore, misconfigurations in the manufacturing, order management, and accounting modules occurred because the deployment had not best tested prior to go-live.
Phase 1: Stabilization Of Enterprise Applications
After an initial fast-paced discovery phase, the PIP team quickly stabilized the environment, enabling the client to deliver on customer demands and design a more strategic plan moving forward.
Rapid Discovery
Once on the ground at the facility, our teams worked quickly to determine the scope of the challenge and create an immediate plan of action.
System Stabilization
The first step was to stabilize the system, with the immediate impact being a functional ability to address priority manufacturing and fulfillment issues.
Issue Documentation
As the stabilization phase continued, new discoveries arose. The PIP team prepared a strategic plan documenting each current issue.
Long-Term Re-implementation Plan
All teams agreed redeployment was needed. During the initial phase, the PIP team designed a long-term re-implementation plan.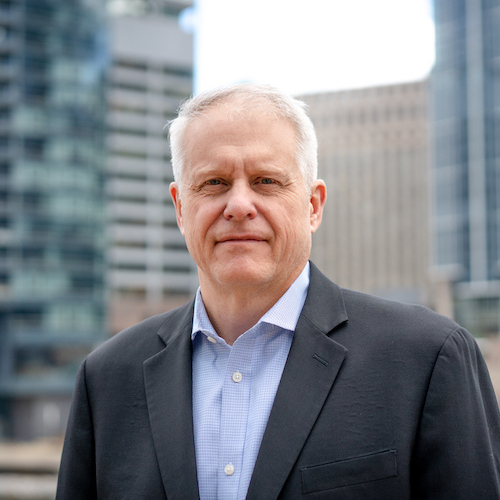 "A rapid situational assessment was key to this project. This was a massive environment with complex interdependencies. The technical team dug into the challenges, providing analytics reports and organizational insights that stabilized systems, enabling the client to focus on high-impact strategic opportunities."
John H. Bisack III
President, Managing Director & Founder | Performance Improvement Partners
Phase 2: PIP Executes Re-implementation Plan
From day one to completion took 12 months, a rapid timeline that included system stabilization, team scale-up, detailed planning and design sessions, and full-scale application re-implementation.
Re-implemented Multiple Systems
The multi-faceted team re-implemented financials, manufacturing, order management system (OMS), transportation management system (TMS), warehouse management system (WMS), and an automated 'pick to light' application enabling efficient warehouse operations.
Deployed Design Automations
Design sessions produced improved wave picking strategies, simultaneous order picking and replenishment processes, and automated carbonization.
Reconfigured Systems
During discovery, the PIP team identified multiple misconfigured systems. To build the new system configuration, PIP built duplicate on-premise environments while simultaneously maintaining the live production environment.
Conducted Parallel Process Testing
Using the duplicate on-premise system, PIP performed extensive testing across multiple fulfillment models and provided end-user training.
ROI Delivered Within 6 Months Of Project Re-implementation
By streamlining project phases and performing simultaneous tasks, the PIP team delivered both immediate and long-term results to our manufacturing client.
12-month timeline for the two-phase project
Throughput doubled while eliminating overtime 
£1M saved in the first year
The improvements across the organization were significant and included reduced labor costs, freight costs, and improved system stability.
Related Resources
Discover More Technology Solutions
Explore our other case studies to see how we solve complex challenges for top Private Equity firms and portfolio companies.
Maximize Technology. Evolve Your Business.
Ensure your enterprise applications are delivering the results you expect.